Plant City Chamber of Commerce Salute to Agriculture - Lee and Dixie Gillman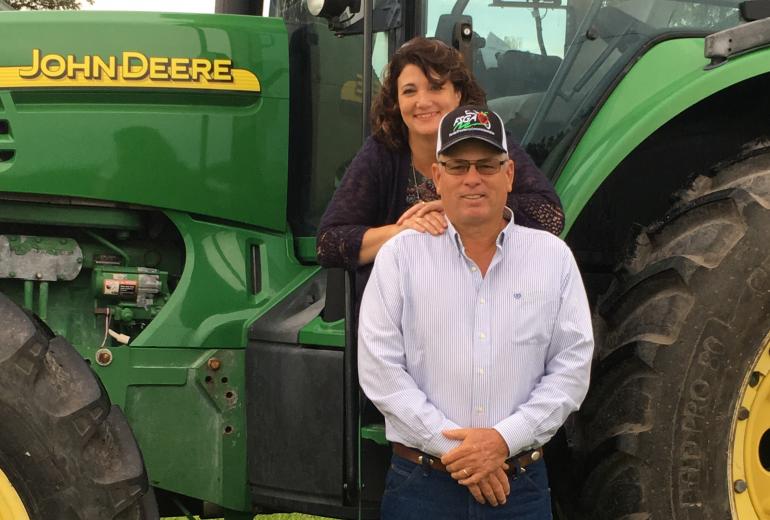 Lee and Dixie Gillman: Agriculturalists of the Year
Farm Credit of Central Florida is a member-owned cooperative. As a cooperative, we follow the seven cooperative principles, one of which is concern for community.
We support the communities we serve and the people and businesses who we do business with, who too have concern for their communities.
Farm Credit is a proud sponsor of the Plant City Chamber of Commerce's Salute to Agriculture Awards Luncheon. The Chamber honored two Farm Credit members and a business who offers our point-of-sale equipment financing, Farm Credit Express, for their commitment and support of Plant City's community and agriculture.
Lee and Dixie Gillman are strawberry farmers and cattlemen of Plant City, and the recipients of the Plant City Salute to Agriculture 2018 Agriculturalists of the Year award. They credit their blessings to God and thank Him for all they have.
Lee is no stranger to agriculture as a sixth-generation farmer, and a second-generation strawberry farmer. When Lee was 11 years old, his father began strawberry farming.
In November of 1989, Lee signed the papers for a farm of his own. On Christmas Eve, a record freeze struck the state, leading to a state of emergency. After, Lee began business with Farm Credit of Central Florida.
"Man was it easy, it was a good experience," Lee said of his Farm Credit loan experience.
The Gillmans met in 1994, and married in 1995. Dixie was doing public relations work for the American Red Cross in Sarasota when they married and Lee brought her back to her Plant City roots. Dixie worked in Tampa before she began bookkeeping for the farm in 2004.
In 2006, Lee's dad was ready to sell 30 acres of land, and Lee was ready to expand. Lee's positive experience with Farm Credit brought them back them back to Farm Credit to assist them in their next step of buying the farmland.
A few years ago, the Gillmans had an opportunity to market their berries with Wish Farms. They took this opportunity to join and use some of the benefits that came with being a part of Wish, such as their commitment to quality and food safety programs, which helped them get their berries into more markets such as grocery stores. They are now in their third season with Wish.
The Gillmans have a heart for Plant City and are deeply rooted in the community. At Bethany Baptist, Lee helps with the finance committee, and Dixie helps with the hospitality committee.
They are both highly involved in local agriculture as members of Farm Bureau, the Hillsborough County Cattlemens Association, and the Plant City FFA Alumni. Lee serves as a board member of the Florida Strawberry Growers Association. Dixie often serves as a guest speaker with the Florida State Fair AgVenture program.
Lee and Dixie have 30 head of cattle that they raise for show steers and club calves. They have had great success with their homegrown steers, including a reserve grand champion winner, which was shown by one of their sons.
The Gillmans both enjoy using their experience and expertise to help local kids with steer projects by answering questions, teaching them, hauling animals and donating to their project funds. First and second year steer exhibitors especially benefit from the help and support that the Gillmans offer.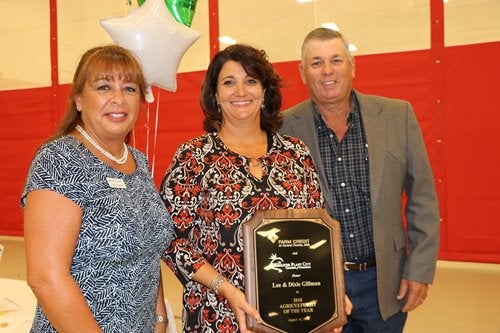 Lee had farmer mentors who looked after him and taught him many valuable lessons. Lee describes these mentors as "humble and good guys." As a result, he has a passion for agriculture and enjoys helping youth. He has helped several Plant City school ag programs with their strawberry field preparation and equipment needs.
As strawberry growers, the Gillmans appreciate their workers who help them in the strawberry fields. They value employees' hard work in helping ensure the berries are harvested at the right time.
"You can make the best crop in the world, but if you can't put it in a box, it isn't worth anything," Lee said.
Back To Blog