Loans to finance your home in the country
Looking to live in the country? At Farm Credit of Central Florida, we know the ins and outs of building or buying your dream home. With loan terms including both long and short-term fixed rates, no prepayment penalties and no acreage limits we have options to fit a variety of needs.
Our experienced loan officers will assist in determining which loan product is best for you. When you team up with Farm Credit as your lender, you get a vast amount of additional services and a wide range of options for your loan.
Here are a few helpful blogs to assist you with your home purchase: 
Click here to download our 5 Steps to Planning and Financing your Project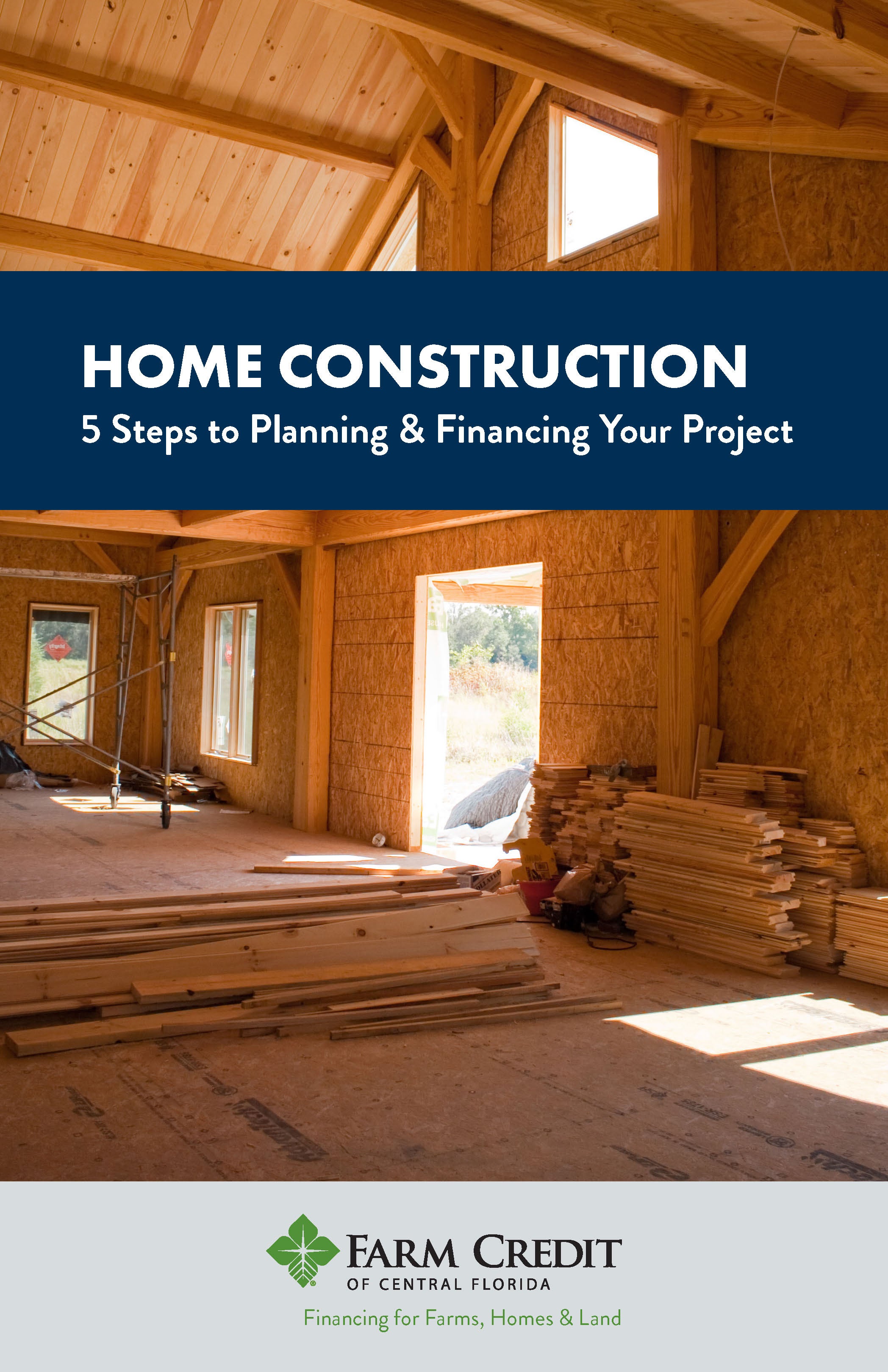 Ready to apply 
Use our online application to get started.
Download Loan Forms
Authorization to Release Information
Credit Application Acknowledgement
E-Sign Disclosure
Purchase, Refinance, Home Improvement
We provide loans for buying a new home, refinancing your home or a line of credit to make home improvements. 
Secondary or Investment Homes
Purchasing an investment home? We can finance your home away from home as well investment (rental) properties. 
Construction Loans
Build the home of your dreams with our fixed rate construction loans.  
Modular or Manufactured Homes
Loans for modular or manufactured homes are also available. 
Rural Recreation Property
Looking to buy land to have some fun like hunting, riding four wheelers, fishing or whatever brings you joy? We provide financing for open acreage. 
USDA, FHA, VA
Need down payment assistance? We work with government Programs like USDA, FHA, & VA to get the additional funding necessary. 
Calculate your monthly payment
Get started by running the numbers. Our mortgage specialists are happy to talk you through the loan process.
Ready to get started?
Contact one of our lending specialists to find out how to get the financing you need, fast.