Innovation Combats Struggles Faced by Strawberry Industry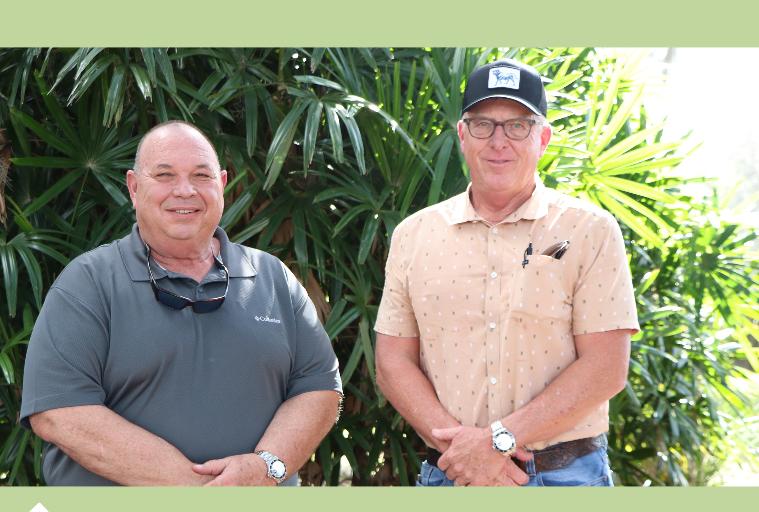 Innovation creates efficiency and saves resources while improving a process or adopting new processes.
With increased pressures due to higher production costs, lower earnings and competition from Mexico, the Florida strawberry industry has searched for new ways to do business. One of the ways growers John Sizemore of Sizemore Farms and Sam Astin of Astin Farms have adapted is through implementation of innovative technology. Highland Precision Ag has developed technologies such as an online farm management system and advanced weather and soilmonitoring tools to help growers like Sizemore and Astin conquer the industry's issues.
Highland Precision Ag developed Highland Hub, an online farm management system. This technology allows growers to study the past, see the present and plan for the future. It is a combination of food safety programs, digital record keeping, a place to monitor control points, and measure and analyze crop production usage and input costs.
Highlights of Highland Hub include farm details with planting maps, water sources, as well as weather stations and soil probes with advanced systems to track temperature, rainfall, wind speed, humidity, soil moisture and salinity. Food safety manuals, records for fields and/ or packinghouses and internal audits are stored virtually on the system available via website or app. CropIQ allows growers to additionally track and measure chemicals and costs associated with the field(s).
Sizemore and Astin rely on Highland Hub to compile all data so it is available in one place. Both growers enjoy biweekly field visits by scouts that include GPS located lab results and details to help support and recommend treatments and suggest picking/pricing times for growers. With the touch of a button, they can see spray records, lab results, internal audits, a food safety manual, information from field scouts, and notifications of deadlines and best practices based on historical data.
"The unique thing about it is all of these services are available somewhere. But with this you can come to one spot and look at everything," Sizemore says of the benefit of the system. "It's basically a one stop shop. If it wasn't in one place, you would have to have an employee that gathered the information and put it in one place so you can use it as a management tool," Sizemore says.
"Before, you couldn't finish looking at all the reports located in different places because you were too busy and had to get back to work," Astin added.
Astin and Sizemore are able to identify diseases and potential problems quickly thanks to scouts, lab work and monitoring systems in place.
"The scouts come out every two weeks and tell us what the status is on disease issues and insects. They take tissue and soil samples that help me dial in my treatments," Astin continues. "You can take a look at the Hub and see what one field may be lacking and one field has too much of, which helps you adjust your rates."
Now, both in their second full season using Highland Precision Ag, Sizemore and Astin rely on these advanced technologies to increase their respective efficiencies "It improves our processes, bottom line and increases efficiency," Sizemore says of the benefits he is seeing in using the technology.
While labor is a hot topic in Florida agriculture, growers can agree that when you have labor, you make the most of the time you have. Having a tool that predicts patterns, reports data at the field level and senses changes or challenges before they are apparent helps Astin and Sizemore make quick decisions and plan around the needs of the field. "The cost of labor is high, so when you have labor, you have to make the most of the time," Astin said, "Highland Hub allows me to see real time data which helps me plan ahead on how to use the time I have my labor force."
The implementation of Highland Hub tools, combined with the use of GPS monitored tractors that have set boundaries to tell the systems to speed up, slow down, fumigate or pause, helps growers like Sizemore and Astin further push the industry and their operations while securing a safer and more efficient future.
"We just want to grow strawberries," Sizemore says.
Farm Credit proudly supports the strawberry industry and growers like John Sizemore and Sam Astin. The innovative tools and techniques the industry is starting to see will be the future of the industry. We look forward to continuing to collaborate with those in the industry and to support the innovations of tomorrow.
Back To Blog