Farm Safety Tips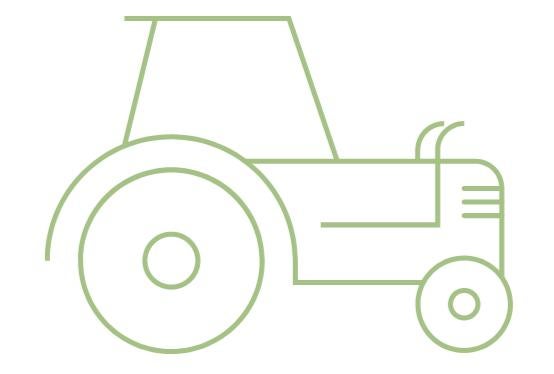 In the midst of our busy days filled with lots of distractions and new advanced safety features on farm equipment, it's easy to forget simple safety precautions. Farmers are at a very high risk for fatal and non-fatal injuries.
In fact, according to the The National Institute for Occupational Safety and Health (NIOSH), "agriculture ranks among the most hazardous industries".
Family members share this same high risk as most farms are family owned businesses where multiple members share the work and live on the premises.
According to OSHA, farm workers are exposed to many hazards such as chemicals, dust, electricity, hand tools, highway traffic, lifting, machinery, livestock handling, noise, ponds, tractors, wells, sun/heat, toxic gases, slips/trips/falls, etc.
By simply increasing your awareness of potential farming hazards and making a conscious effort to prepare for emergency situations you can prevent injuries on your farm.  
Here are a few general safety guidelines that all farms, farmers and farm families should observe. You may want to add your own safety reminders to this list.
Always turn off farm machinery when stepping away from the machine
Take they key out and put out of reach of young children
Keep work areas clean and free of trip hazards
Remain alert – if you feel tired your judgment could be impaired
Lock away all chemicals
Wear your seat belt while operating all farm equipment
ATV's are not a toy. Manufacturers suggest children under the age of 12 should not operate ATVs with an engine size over 70cc
Inspect equipment routinely for problems that may cause accidents
Discuss safety hazards and emergency procedures with your workers
Install approved rollover protective structures, protective enclosures or protective frames on tractors
Make sure guards on farm equipment are replaced after maintenance
Review and follow instructions in material safety data sheets (MSDS) and on labels that come with chemical products and communicate information on these hazards to your workers.
Don't wear loose clothing around equipment or machinery
Take no more passengers than seats available
Make sure employees understand how to properly use equipment
Use protective gear when handling chemicals or other hazardous materials
Look into receiving proper first aid and emergency training
Safety precautions not only reduce worker fatalities, injuries, and illnesses they also reduce associated costs such as workers' compensation insurance premiums, lost production, and medical expenses.  Thinking about safety and making it a part of everything you do on your farm is important.  Always remember, farm safety is no accident.
Back To Blog