Five Beefy Facts for National Beef Month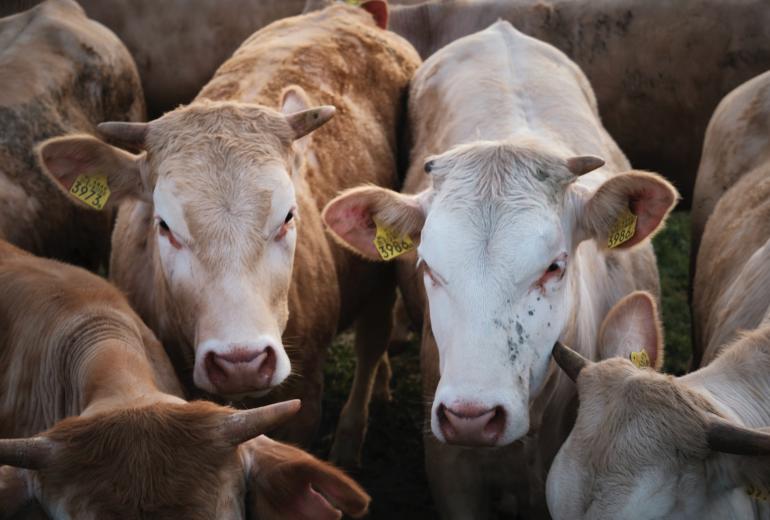 May is National Beef Month, so check out these five facts about beef and the cattle industry. 
The first cattle in North America were brought to Florida in 1521 by Juan Ponce de Leon.
 
Three ounces of beef has the same amount of protein as three cups on quinoa.
Check out this info sheet the Cattlemen's Beef Board and National Cattlemen's Beef Association created and the following infographic to show what 25g of protein look like in different foods. 
 
Florida ranks 13th in the U.S. for beef cows.
As of January 2018, the USDA found Florida to have 2.8% of the cattle inventory for the U.S.
 
Steak should be cooked to an internal temperature of at least 145 degrees Fahrenheit
Roasts should also be cooked to at least 145 degrees internal temperature, while ground beef should be cooked to a minimum internal temperature of 160 degrees using a meat thermometer. 
 
Beef fat provides us with many by-products.
Beef fat that is inedible can be used to create a variety of products from airplane lubricants to medicines.  Check out our "What's the beef?" poster to learn more about beef by-products.
To learn further details about these facts and more, visit:
Back To Blog