Real Estate Update Part 2: Rising Convergences and the Unaffordability Obstruction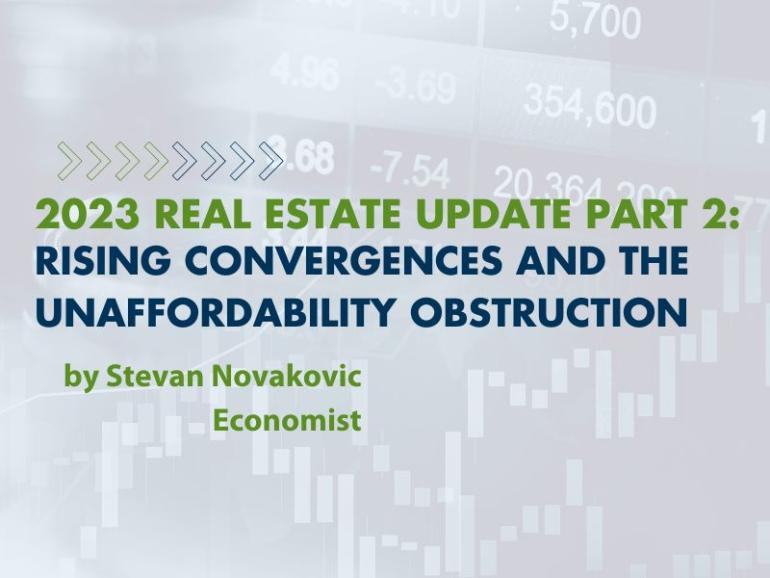 Utilizing absolutes can be extremely dangerous when making prognostications. After three years of "unprecedented" pandemic-related occurrences, many analysts incorporating definitive verbiage into their forecasts have been proven misguiding. Few practices, outside of maths, physics, or perhaps to some extent symbolic logic, can safely characterize terms in the rigid, settled, irrevocable language.
Click here to read more.  
Back To Knowledge Center