Florida Real Estate Review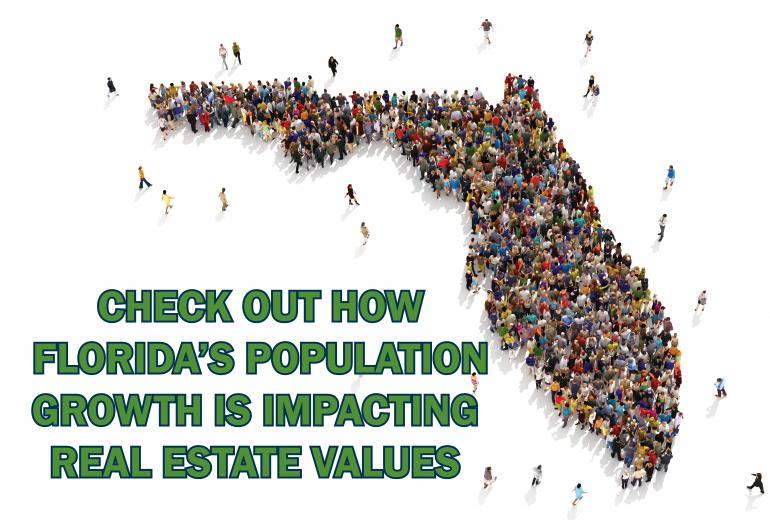 FLORIDA POPULATION GROWTH EXCEEDS NATIONAL RATE
• Over the last five decades, Florida's net population increase has provided as much as 14.4% and no
less than 9.3% of the entire country's growth.
• The Central Florida region has expanded at a faster rate than the state consistently since the 1950s,
and that is forecast to continue through 2040.

FLORIDA HOME PRICES RISING, SUPPLY LACKING
• In 2012 the median home sale price in the state was 71% of the national average, by January 2021
Florida was at 93% and the ratio is trending closer.
• US housing inventory dropped 52% year-on-year from March 2020 to March 2021. Florida's total
listings dropped 64% from March 2020 to April 2021.
• The total months of supply in Florida is down from 3.4 in January 2020 to 1.6 in January 2021.

FLORIDA RENTAL PRICES HIGHER
• At the beginning of the pandemic rents across the country and the Central Florida territory dropped,
but quickly recovered.
• Polk county has experienced a 22% jump in rent, and Florida as a state has risen 14%, compared with
a 9% hike nationwide.
• The US is experiencing both a decline in homeownership and a rise in rental vacancies.

TRENDS GOING FORWARD
• During the summer of 2020 the percentage of multi-generational homebuyers rose from 11% to
15%.
• Institutional investors acquired 15% of the homes purchased in the first quarter of 2021, up from
around 8% after the global financial crisis, but below the peak of 16% at the beginning of 2020.
• The US housing deficit is at least 3.8 million homes. The replenishment rate for new homes nationally
is about 1.6 million per year but the US has not met that target since prior to the housing crash in
2008.
• Building in line with the previous high the US would not fill the backlog until the end of 2027. The
US will need to build 50% more housing per year through the end of 2026, or with a 25% increase
2032 to fill the deficit.

The combination of increased population growth, depleted inventory, home construction deficit, low
mortgage interest rate environment, expansion of remote work, and surging Baby Boomer retirements
points to continued strength in Florida, and especially the I-4 corridor's real estate market for the
foreseeable future.
Back To Knowledge Center