Are we building enough?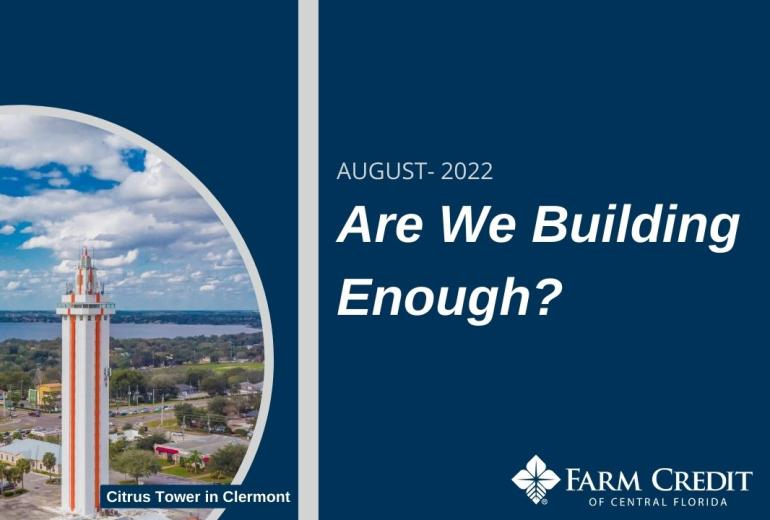 Over a year ago, Farm Credit of Central Florida published a state-level real estate review and, in so doing, echoed lyrics from crooner Tracey Lawrence. Somehow his music continues to ring true, but instead of "Time Marches On" (which it still does), more fitting for this update might be "If the World Had a Front Porch." Why? Well, because in today's write-up the central point is that many Americans do not have a porch, more specifically a house at all, and it is not getting much easier to find one. While this piece is intended to follow the most recent post a few weeks ago, the scope is to zoom out to a higher level view looking all the way back to before the "Great Recession," and then consider the past's implications for today. While the words "Covid," "pandemic," and "coronavirus" are all too frequently repeated, we (unfortunately) cannot dispense with them in this briefing.
Click here to read more.  
Back To Knowledge Center