Wild Goose Farms: Environmental Stewards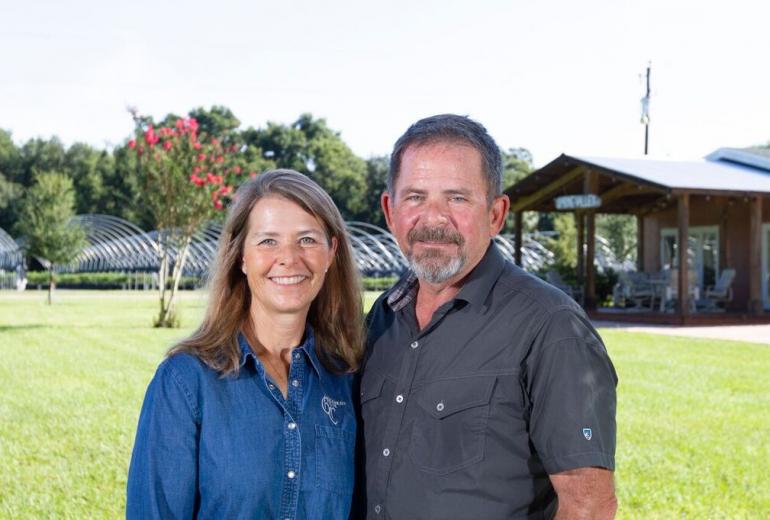 Growing up watching his father farm in North Florida, it was Chuck Allison's dream to be a farmer. After college, he began learning about business and agriculture from A. Duda and Sons, and later had a twenty-four year career managing agricultural investments and running the agricultural division at Prudential. Currently, Chuck resides on the board for A. Duda and Sons, a company that was influential in his early agribusiness career.
Chuck and Vesna Allison began farming in the mid-1990s. In 2008, they began farming "Florida blueberries at their finest" in Umatilla, Florida. Today, Wild Goose Farms consists of nearly one thousand acres of blueberry, citrus, cattle, and hay, and was recognized as a 2018 recipient of the Commissioner's Agricultural-Environmental Leadership Award.
The Commissioner's Agricultural-Environmental Leadership Award is presented annually to growers and ranchers in recognition of their environmental practices. Recipients are first nominated, and their nomination is evaluated by a committee who look for innovative environmental ideas and practices. Recipients of the award are honored at the Leadership Breakfast at the Farm Bureau Annual Convention.
"We've been blessed with a lot of very good land and we feel like we need to innovate around stewardship in ways that preserve the environment and utilize resources in the best way." Chuck said of why Wild Goose Farms focuses on conservation.
Neighboring the Ocala National Forest, Wild Goose Farms has a culture of stewardship and values the land and resources entrusted to them. Environmental practices in place on the farm include soil moisture probes, micro-drip irrigation, fertigation, and other water management practices. Wild Goose Farms works closely with researchers at the University of Florida on water conservation research. Wild Goose Farms is also a test research site for breeding new plant varieties and recently welcomed experiments and studies from researchers at the University of Florida's Bee Laboratory.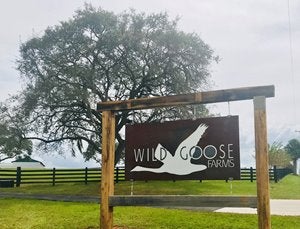 Wild Goose Farms have built a culture that not only believes in upkeep and proper treatment of the land and resources, but also treating employees and community members well. Wild Goose Farms is extremely involved in the community and makes and effort to work closely with the Redland Children Migrant Workers Association to provide funds for children's education and social opportunities. Vesna works closely with employees and their families to ensure they each have a positive experience. One of the missions of Wild Goose Farms is to "bless the employees and their families through rewarding work opportunities that impact them financially, professionally, and spiritually."
"Farm Credit has been a business partner with me since the beginning of our farming adventure," Chuck describes of his relationship with Farm Credit. "They have provided capital to buy land and expand our operations. Farm Credit has a broad understanding of agriculture and specifically the businesses that we are in."
Back To Blog