Plant City Chamber of Commerce Salute to Agriculture - Everglades Equipment Group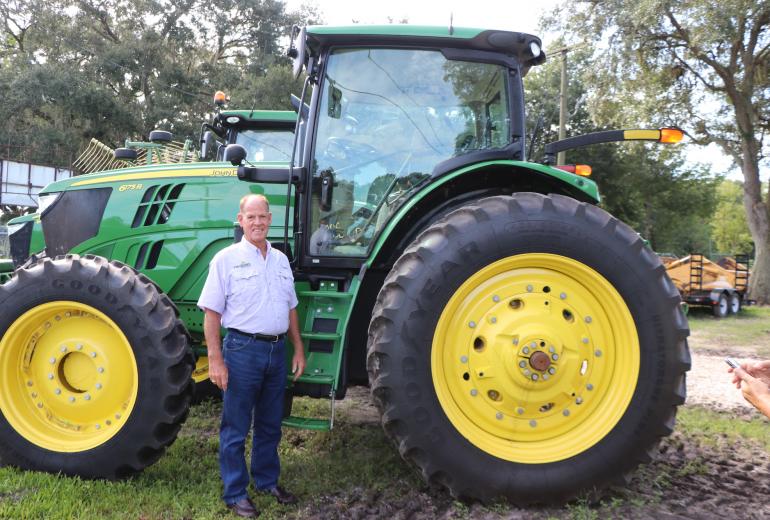 Everglades Equipment Group: Agribusiness of the Year.
Farm Credit of Central Florida is a member owned cooperative. As a cooperative, we follow the seven cooperative principles, one of which is concern for community.
We support the communities we serve and the people and businesses who we do business with, who too have concern for their communities.
Farm Credit is a proud sponsor of the Plant City Chamber of Commerce's Salute to Agriculture Awards Luncheon. The Chamber honored two Farm Credit members and a business who offers our point-of-sale equipment financing, Farm Credit Express, for their commitment and support of Plant City's community and agriculture.
In August 2011, Everglades bought Highland Tractor Company and started business in Plant City. Bob Wells, Agriculture Sales for Everglades Equipment Group recalls the transition. He describes a change in attitude during this transition where it became clear Everglades was putting the customer first, employees second, and corporate was last. Around this time, the parts and service departments saw quite a bit of growth.
Everglades Equipment Group has been a supporter of the Plant City community for quite some time. As the largest Gator dealer in the world, Everglades does not only sell Gators, but also donates them to local high schools to use, often for Agriculture departments. Everglades supports youth in agriculture in FFA and 4-H, and often sends corporate sponsored add-ons to Plant City livestock exhibitors at the fair and the Strawberry Festival.
Everglades sends employees to the Redlands Christian Migrant Association golf tournament each year to benefit migrant children.
Bob Wells describes Everglades' support of kids as doing "anything with kids who need help".
The Florida Strawberry Growers Association honored Bob Wells and Paul Cole of Everglades, both with the Classic Award for their work developing a way to stop tractors from releasing harmful fumes during processes. The tractors' gas went into the ground and as a result would be poisonous for several days. Bob was convinced that there had to be a way to turn the gas on and off automatically via satellite and came to Paul looking to find a way to solve the problem. Paul thought about potential solutions for two years without any answers, and then he woke up at 4am one morning with the way to make it happen.
"We saved the farmers a boatload in gas canister costs by doing that. They saved enough to pay for the system," Bob said. "It was the worker safety that really drove the program to its success," Bob said of the initiative.
Everglades supports agriculture and rural areas, especially Plant City. Many strawberry farmers need machinery and come to Everglades for advice and equipment.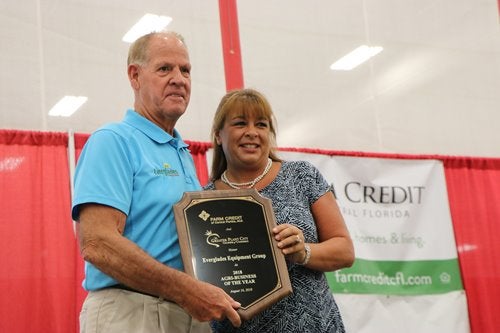 Bob Wells once received a call from a man 40 miles outside of Houston interested in farming strawberries in Texas. The man told Bob, "I heard you don't grow strawberries without talking to Bob Wells."
Bob jokes about the call now, but says that strawberries and tractors go together and Everglades supports the strawberry industry and has equipment on most Plant City farms.
Everglades Equipment Group is a Farm Credit Express dealer, offering Farm Credit financing on new and used tractors.
When asked about Everglades' recent award of Plant City Agribusiness of the year, Bob cited Everglades love of agriculture, their business, and their customers.
Back To Blog