LiveTrends: Unique. Living. Design.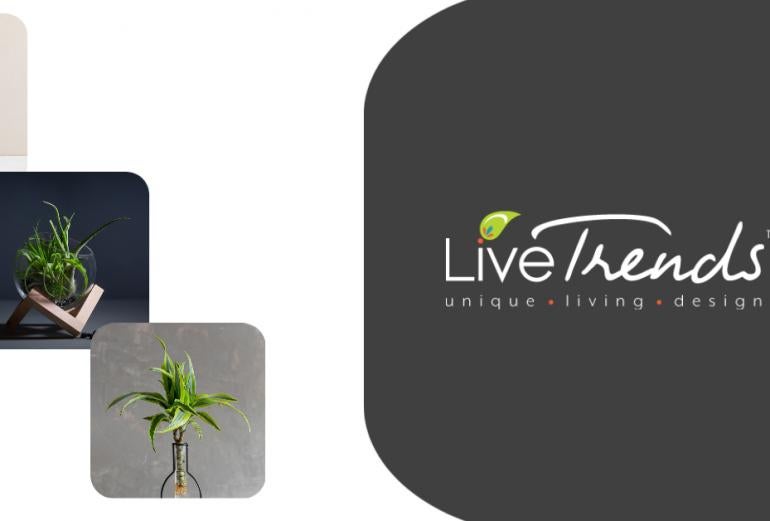 For LiveTrends, it's not just about growing the plants; it's about creating trendy and unique décor for your home that requires little to no maintenance. 
The company provides consumers all over the U.S. and Canada pieces of living art that are becoming popular home décor. Live Trends' mission is to fuse Nature with Art into trend-forward Design. The company specializes in cacti, succulents, air plants, hardy foliage plants, and other unique living products. With so many plant varieties and ever-evolving design collections, they have something for all occasions from Valentine's Day to Halloween.  These low maintenance plant-based pieces of art are perfect for consumers with busy lives. 
The Apopka based company began operations in July of 2013 with 3 employees with the notion of filling a gap in the marketplace, by setting out to change how living décor was being designed, sold and enjoyed. 
Bisser Georgiev, founder and CEO of LiveTrends said, "The inspiration throughout social media platforms like Pinterest and Instagram was strong, but to find a unique product like this was next to impossible."
LiveTrends has had significant growth over the past several years and now employs about 300 people. Plants are distributed to more than 16,000 retail stores nationwide including Target, Lowe's, Kroger, Costco, Whole foods, Publix, Sprouts and many other national retailers.
Georgiev says his products reach about 200,000 homes each week and anybody can be successful growing these plants in their home.
LiveTrends emulates a fashion forward business model. Georgiev says, "We're analyzing trends worldwide 18 months in advance by researching what is becoming popular in society in places like the US, UK, and EU. Then based on those findings we start the design process before anyone else can."
The company has 8 full-time designers in house and they also work with consultants to create original plant designs that have not been seen before. 
Georgiev said, "This process can be difficult because we have 400 different collections per year." LiveTrends' goal is to design products that inspire creativity, empower success, create connection and bring joy to every space in your home.
As a result, Georgiev has proudly changed the industry by way of design and how the products are sold. Because of LiveTrends, expectations from the consumers have also changed. Consumers are now looking for more stylish and finished products that weren't previously readily available.  
Farm Credit of Central Florida is proud to support LiveTrends mission and future growth. Georgiev said, "I appreciate Farm Credits understanding of my business and the ease of doing business with a lending institution that makes it easy and simple."    
Back To Blog