Helping Get Us Back To Work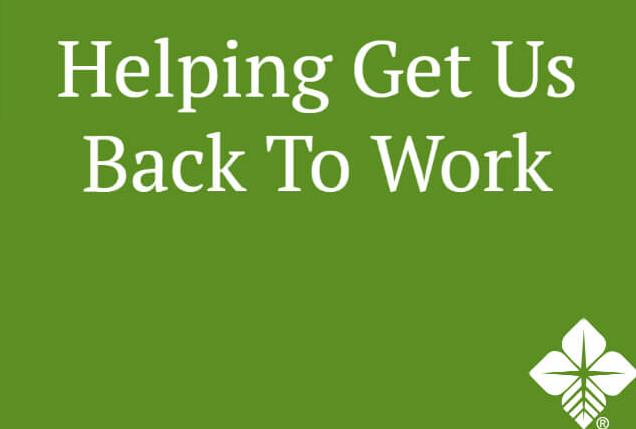 For many, finding safety products for personal protection has been very difficult during the midst of the COVID-19 crisis. The shortage of PPE has led many individuals to create their own solution to the problem, including making homemade face masks since wearing a face mask outside of the home is becoming our new normal.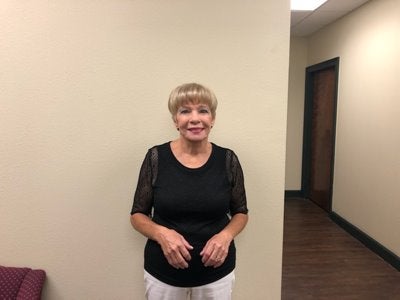 As many companies start bringing employees back into the office, safety is top of mind. Farm Credit of Central Florida is no different. As CEO, Reggie Holt and Chief Administrative Officer, Dawn Tuten look for ways to keep employees safe while easing them back into the office, retired employee Kathleen Bencinic came to their minds. While retired from Farm Credit, Kathleen continues to work from her home on a part time basis as a skilled seamstress performing various sewing repairs and alterations. Given her expertise and connection to Farm Credit, Kathleen was the natural choice to engage for sewing some protective face coverings for employees as part of a transition back to the office.
Kathleen says, "I have sewn all my life and I love to sew." She first learned to sew as a young girl in 4-H during grade school.  As an adult, Kathleen also did some upholstery work in Pennsylvania putting her sewing skills to the test.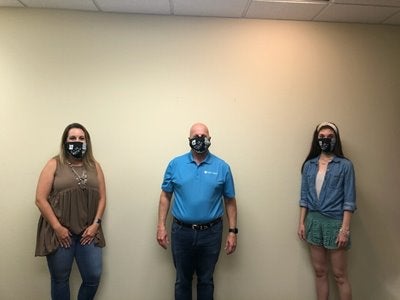 Kathleen, who is near and dear to Farm Credit, came to work for the Central Florida Association in 1997. Kathleen retired in 2011 but subsequently rejoined the Association on a part time basis from 2013 – 2017. During her time with the Association Kathleen was always willing to help out wherever she was needed. Since retiring again in 2017, Kathleen has stayed in touch with several employees providing personal seamstress work.
For the past couple of weeks Kathleen has been busy sewing the Farm Credit masks. Kathleen used Farm Credit branded bandannas and elastic to make the face masks. She recently delivered all 80 masks to the Association.
Kathleen says "She was happy to help out and help the Association." She said, "All of the employees and borrowers are wonderful people." Kathleen has proven once again that she is willing to use her abilities to help out Farm Credit wherever she can, and for that we are thankful.
Back To Blog