Hard work makes for a bright future with this Champion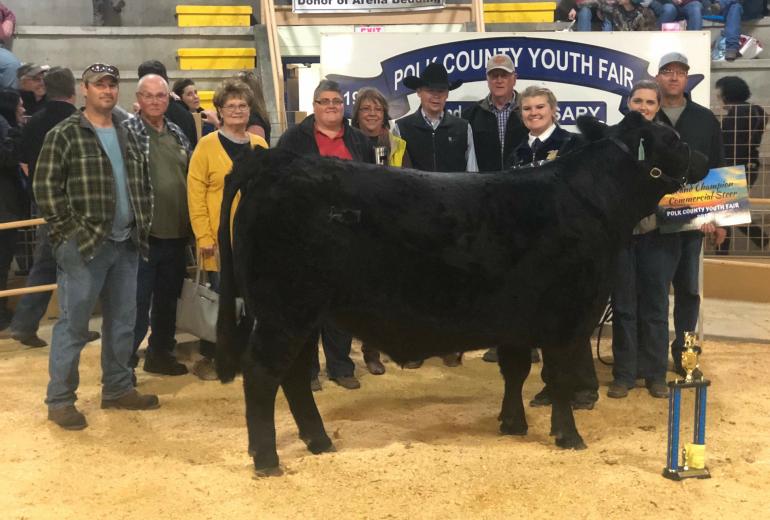 The month of January is an exciting month for the 4-H and FFA youth that show at the Polk County Youth Fair. They finalize record books, pick out that perfect cake recipe or try to get the last few pounds on their market animals. This year the Grand Champion Commercial Steer belonged to Kaydee Clark, granddaughter of Farm Credit of Central Florida member Ray Clark.
Kaydee is 15 years old and attends Kathleen High School. She has shown cattle since she was 8 years old and has shown heifers, steers, as well as hogs. Experience in the industry taught Kaydee that a steer calf needs to be competitive in the ring and at sale time.
This year Kaydee's steer weighed in at 1,404 pounds. For the last 198 days, she has worked hard to get him ready for the 2019 Polk County Youth Fair. The cattle industry has had a huge influence on Kaydee's life and has shaped her into the person she is today.
"Getting involved with the industry at a young age has allowed me to grow into a more responsible, hard working person, who is aware of the hard work that goes into the food I eat daily," Clark said.
Through the years of showing cattle she has been able to learn responsibility, how to put forth hard work, and the dedication it takes to produce high quality and healthy cattle. Kaydee has used what she has learned through showing market steers and transferred it to her cattle herd to help produce high-quality breeding heifers.
This year's project was one that caught her eye at first glance; she explained that nobody showed any interest in him.
"I thought it was cool that I chose a steer that nobody else wanted," Clark said. "I'm already looking forward to next year's steer project and will continue to show steers until I graduate high school,"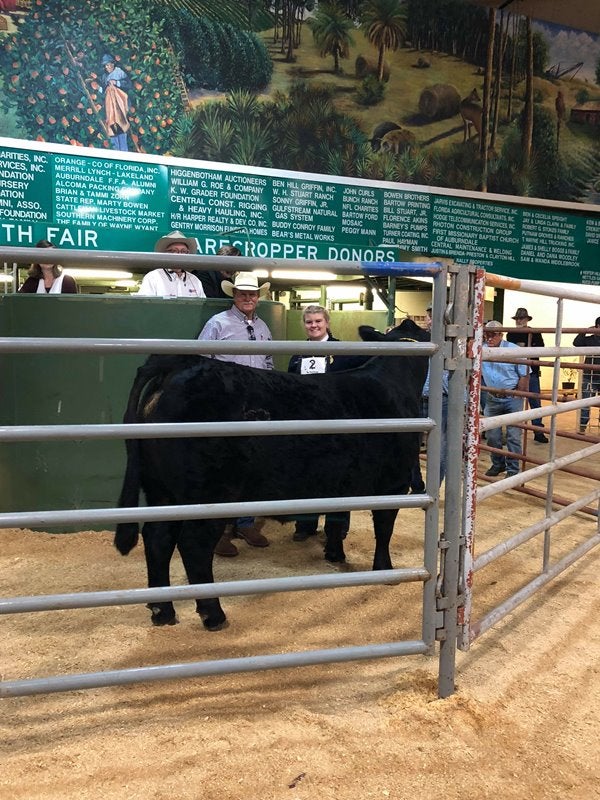 After high school, she plans to attend the University of Florida and pursue a nursing degree to become a surgical nurse. When it comes to work ethic the cattle industry has helped teach her to work hard and reach her goals.
Kaydee could not point out one particular person that has influenced her. Her whole family has made a huge impact on her because they have been a part of this industry together. They have helped her develop the knowledge she needs to run a successful herd.
Congratulations to Kaydee Clark for winning Grand Champion Commercial Steer at the 2019 Polk County Youth Fair! We wish you nothing but the best in your future endeavors.
Back To Blog