Celebrate Florida's Industry Leaders at Ag Hall of Fame Banquet on February 12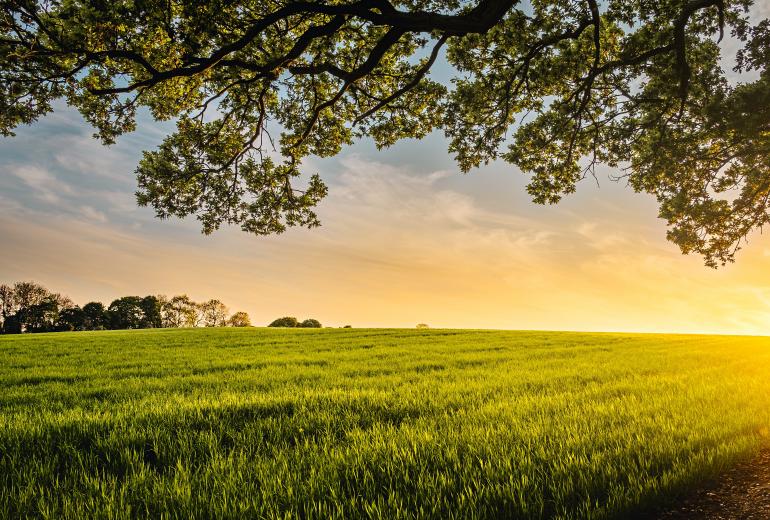 Join us as we celebrate the accomplishments of industry leaders at the Florida Agricultural Hall of Fame Banquet.
When: Tuesday, February 12, 6:00 pm
Where: Special Events Center at Florida State Fairgrounds, 4800 U.S. Hwy. 301 North, Tampa, FL
Fees/Admission: $65 per ticket (plus applicable fees) - Online ticket sales end February 8
Register here: http://floridaaghalloffame2019.eventbrite.com
The Florida Agricultural Hall of Fame banquet reception starts at 6 p.m., and the dinner and program begin at 7 p.m. Online ticket sales close Feb. 8. The Hall of Fame also is accepting nominations for next year. Nomination forms with detailed instructions may be downloaded and printed from the Florida Ag Hall of Fame website. Click on "Nominate" at the top. Forms and supporting materials must be postmarked no later than Sept. 1.
This year's inductees bring the total who have been honored to 168. They are:
Don Bennink, who has spent a distinguished career revolutionizing the dairy industry by spearheading innovative genetic research and practices. The hallmark of Bennink's career is his research in animal genetics and reproduction, which led to the development of his own system of genetic selection and genomic testing. A native of western New York, Bennink moved to Bell in 1980 where he established North Florida Holsteins. Bennink became a regarded advocate for improving the Holstein breed, and in 2001 he began using tunnel-ventilation barns to make cows more comfortable and productive. Recognizing the value of partnerships between universities and veterinary students, North Florida Holsteins has become a field laboratory for the University of Florida's College of Veterinary Medicine and Ohio State University's well-respected international student internship programs. Bennink has earned numerous awards and honors, including the World Dairy Expo's Dairyman of the Year.
Richard Gaskalla, who spent more than four decades defending Florida agriculture from invasive pests and diseases. Gaskalla began his career at the Florida Department of Agriculture and Consumer Services' Division of Plant Industry and was promoted to director in 1988. Gaskalla was on the forefront of researching and implementing techniques to protect and preserve Florida's citrus industry by directing the Citrus Canker Eradication Program and collaborating with the USDA and the University of Florida's Institute of Food and Agricultural Sciences to establish and implement the Citrus Health Response Program. Gaskalla has earned numerous industry accolades, including the USDA's Administrators Award; Florida Nursery, Growers and Landscape Association's Friend of the Industry Award; and the Commissioner of Agriculture's Distinguished Achievement Award.
Sam Killebrew Sr., who revolutionized the agriculture industry with his patented invention of the bulk fertilizer hauler in 1952. The hauler provided an easier, more efficient and cost-effective way to deliver nutrients to multiple crops, most notably citrus. The hauler, known as "The Killebrew," eliminated the manual handling of fertilizer, including bagging, opening and dumping into spreaders. Killebrew moved from Tennessee to Auburndale to work as a trucker and mechanic, and eventually worked for Adams Packing Company, where he learned to weld and devised the hauler. Killebrew invented additional tools to reduce costs and streamline farming practices, including dry and liquid fertilizer spreaders, logging trailers, city refuse units and bulk citrus high-lifts. Killebrew is an inductee of the Florida Citrus Hall of Fame and the Southwestern Fertilizer Conference Hall of Fame.
Michael J. Stuart, who has dedicated his career to improving and supporting Florida's produce industry by cultivating grower-shipper relationships, securing federal investment in fruit and vegetable programs, and shaping trade policies. Stuart began as a produce clerk in California before taking a position with Western Growers Association, where he served produce growers in California and Arizona for 13 years. In 1992, Stuart began his 26-year tenure as Florida Fruit & Vegetable Association president, serving as a highly respected leader, ambassador and spokesperson for Florida's specialty crop industry. At the federal level, Stuart helped craft critical fruit and vegetable investment programs as co-chair of the Specialty Crop Farm Bill Alliance, and he held several government advisory positions to ensure trade agreements reflected the interests of the specialty crop industry.
For more information about this year's Florida Agricultural Hall of Fame honorees and previous inductees, visit FloridaAgHallofFame.org.
Back To Blog