Carlton Family Ranch: A Sound Ranch Business Plan Includes PRF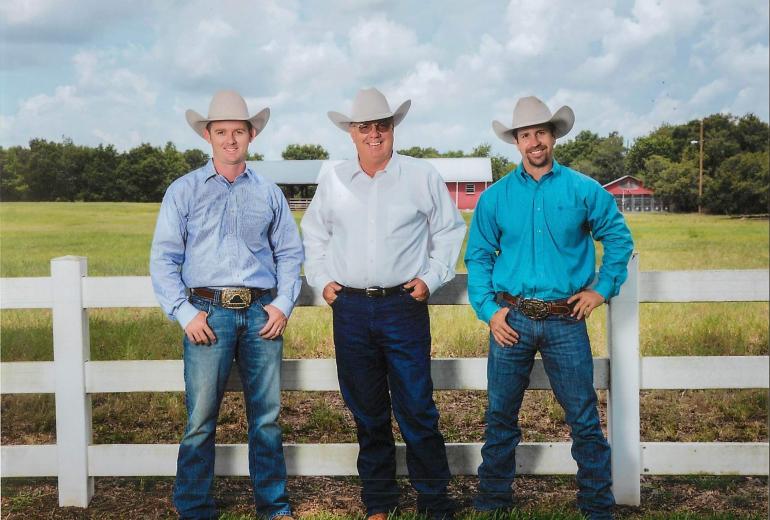 The Carlton family operates a six-county cow calf operation across wide spans of acreage in central Florida, based in Hillsborough County. The family has been ranching for multiple generations.
The ranch is run by father, Dennis Carlton, Sr., son, Dennis Carlton, Jr. and son-in-law, Patrick Thomas. They are eight-generation Floridians with a passion for raising healthy cattle and conservation of their pasturelands.
Dennis Carlton, Jr. knew his entire life that he wanted to work in the family cattle business. As soon as he could, he was working at the ranch in the summers. Upon graduating from the University of South Florida with a degree in finance in 2007, he worked for the ranch full-time and has worked on the ranch ever since.
"Someone has to carry the torch," Dennis Jr. said. "There are less and less people returning to the farm. We are blessed and fortunate to have a good relationship, work good together and mesh well."
Managing expansive acreage has its fair share of risk. Dennis Jr. shared some of his tips for mitigating risk as a large cow-calf operator. One of the primary ways the ranch mitigates risk is through Pasture, Rangeland, and Forage (PRF) crop insurance. The Carlton family has purchased PRF crop insurance for over ten years and considers crop insurance an important part of their business.
Droughts bring ranchers increased feed costs, an increased need for labor, low pregnancy rates and other challenges. This is where PRF can help mitigate these costs.
"PRF crop insurance is a great tool for us to manage our risk," he said. "When there is a drought our costs go up and this helps manage that risk. You'll never know when there might be a drought, but you can be prepared with PRF crop insurance."
Another unique benefit of purchasing crop insurance from Farm Credit of Central Florida is the patronage refunds.
"The main benefit from buying from Farm Credit of Central Florida is the patronage," Carlton Jr. said. "Right off the get go part of your premium is given right back to you which none of the other insurance companies do."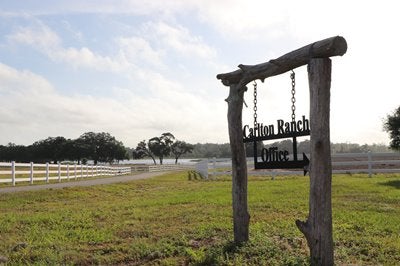 With Farm Credit, it's easy. There is not extensive record keeping for this policy, it is very simple and Farm Credit crop insurance agents guide you through the process.
"PRF can be overwhelming to people without a lot of interaction with your crop insurance agent," he said. "I could see a lot of folks trying to keep up with this on their own and you can't. Having a good rapport and relationship with your agent to keep your finger on the pulse is key. There is so much good data out there now and you can study these grids to maximize the benefit of this insurance. Having an agent that can help you with that is important."
PRF Tips
Take advantage of the patronage refunds Farm Credit offers to crop insurance customers.
Farm Credit of Central Florida PRF customers have access to real time and historical rain fall data and financial returns for their own grids to base coverage level decisions on.
Build a good relationship with your agent and rely on them to help you understand the policy and how to maximize the insurance benefits.
The PRF policy gives you options. You can pick and choose your coverage level and what areas you want to cover.
Back To Blog