Blog Series: Part 3 of Farm Succession Planning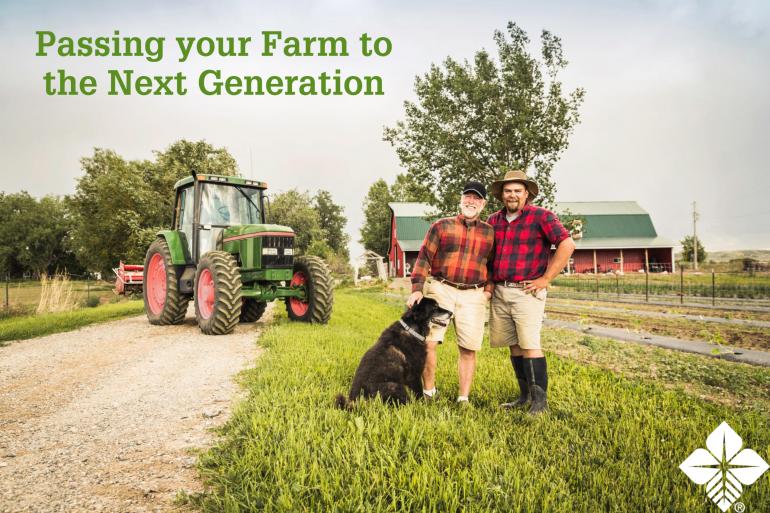 PASSING YOUR FARM TO THE NEXT GENERATION
This is part 3 of the blog series full of valuable information pertaining to farm succession planning.
When to turn over the reins to the next generation
For years you plan and scheme about one day transferring your family business onto the next generation. Like every other aspect of your family business, this transition of ownership requires a combination of proper planning and proper execution.
A slow fade
Handing over the reins to your family farm is not like flipping a light switch where one day you're involved and the next day you aren't. That type of abrupt transition isn't healthy for the parties involved, or for the business. Instead, the transition needs to feel like a slow fade and should take place over months, and in some cases years. This means, of course, that your preparation for turning over your business should begin long before the transition takes place. 
There are two primary parties involved in this scenario. For the sake of this article, we'll call them the parents and the kids though in many cases it may be kids taking businesses over from their aunts and uncles or other members of their family. For a family business transition to be positive and successful, it's important to address each party individually. The things required of parents and children to create a peaceful transfer are equally critical and vastly different. 
Parents, let go
Parents, there are more factors to this process of passing your legacy on to your kids than you could ever imagine. You've taken your family farm as far as you can, and you've done a great job. Now, it's time to hand it off to your kids. Even though you know they'll do a great job, it is often difficult to let go of something you've controlled for so long. The slow fade method of business transfer provides you the time to effectively train your kids for leadership, and it also gives you the time to become emotionally comfortable with letting go. 
Kids have confidence and humility 
Now, let's talk to the kids. By now you know that your parents have poured their heart and soul into the family farm. You watched them work hard your whole life and it's important to remember that the family farm is part of their identity. You will bring a whole new perspective to the family business, and your point of view, your age, and your interests will inevitably be a great benefit to the organization. However, those things can't exist in a vacuum. Your skills and talents need to be paired with a deep understanding of how and why the farm works the way it does. To enable a successful transition, you must approach it with a balance of confidence and humility.
For all parties involved, the slow fade method of transition requires a lot of open communication. Parents and kids need to be open and honest about their expectations and concerns and willing to compromise when possible. We see families navigate this process all the time, some successfully and some unsuccessfully. The future of family farming will eventually land in the hands of the next generation, and the work you do today will help sculpt your family farm for generations to come.
Farm Credit of Central Florida provides financing for Farms, Homes, and Land. Call us today at 863-682-4117!
Back To Blog