Benefits of Blueberries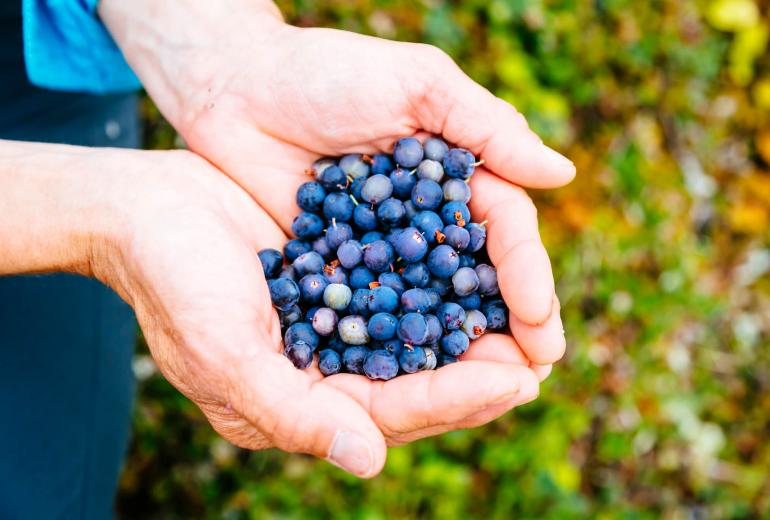 Blueberries might be tiny but they are mighty! They are one of the most nutritious, antioxidant-rich fruits that helps keep your brain and heart healthy. This fruit is also sweet, delicious and is low-calorie.
Here are some health benefits of blueberries:
High in Antioxidants
Antioxidants are compounds that are produced in your body and found in some foods. They help your cells and can protect against several types of chronic diseases, such as cancer, heart disease and diabetes. Blueberries are known for being one of the best sources of antioxidants. Other top antioxidant foods include dark chocolate, pecans, clove and cinnamon.
Boost Brain Health
Blueberries can enhance brain health, even so that researchers says it can help improve memory and cognition. Along with blueberries, avocados, beets, leafy greens vegetables and walnuts are also brain foods.
Lowers Blood Pressure
Blueberries are high in flavonoids, a natural compound. Eating flavonoids can help prevent hypertension and helps lower blood pressure. Other foods that help with lowering blood pressure are romaine lettuce, arugula, kale, greens, spinach, raspberries and strawberries.
Blueberries are filled with nutrients and are packed with minerals and vitamins. They are high in fiber, vitamin k, manganese and vitamin C. Be sure to add this tiny but mighty fruit into your diet!
Here is a recipe to start!
Blueberry Energy Bites
Ingredients:
1 1/2 cups old-fashioned oats
1/4 cups roughly chopped almonds
1/2 cup dried blueberries
1 tablespoon chia seeds
1/2 cup almond butter
1/3 cup honey
1 teaspoon almond extract
Instructions:
In a large bowl, combine the oats, almonds, blueberries, and chia seeds. Set aside.
In a small, microwaveable bowl, add the almond butter and honey. Microwave for 15-20 seconds, or until almond butter melts slightly, so that it is easier to stir.
Remove from microwave and add in almond extract. Stir thoroughly until mixture is smooth.
Pour almond butter mixture over oat mixture and stir to combine, ensuring all of the oats are covered. If the mixture seems too dry, add 1/2 tablespoon (or more) of honey, until it comes together.
Place bowl into refrigerator and chill for 20-25 minutes, so that mixture holds together and is easier to shape into balls.
Form mixture into small balls.
Serve immediately or refrigerate until ready to serve.
Enjoy and Happy National Blueberry Month!
Back To Blog