Tips on Purchasing the Perfect Rural Home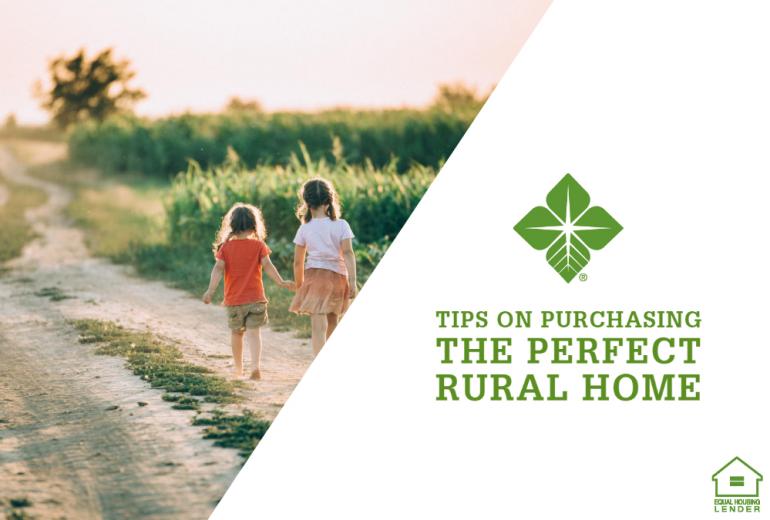 Dreaming of buying your own little slice of heaven? You are not the only one, millions of Americans dream of owning a large property with plenty of space for children and pets to play on, fresh air and beautiful views.
In rural areas, prices of homes and crime rates are generally lower than in the more populated areas. Furthermore, rural living offers the opportunity to reconnect with nature and enjoy the peace and quiet. 
There are many things to consider before you make the right choice. In order to find the best fit for your family, start by narrowing down priorities.  Make a list of must-haves in a home. Be clear with your real estate agent on needs and price. Make sure your agent knows if you are considering buying rural property for income potential. Once you start looking for homes make sure you do your research and consider the following items:
Choosing a Rural Home
Water Quality
First, find out the water quality in the home, as most rural homes have private wells.  It is suggested to get a water test completed before making an offer. Check with your county health department to see if they offer water testing.  Also its important to know if the well will generate enough water. A larger family could create more of a demand then the previous homeowners.  Get a flow rate and overall capacity test completed.  Older wells tend to be shallower and can be less reliable in dry weather. Also it is important to find out the age, depth and type of well.
Septic 
If the property relies on a well for water, it most likely will have a septic system. Generally, there is no way to know if the previous owner maintained the system. For this reason, have the septic system inspected in order to save big repair costs or headaches down the road.  Most septic companies can offer helpful maintenance tips after the inspection is completed. Good news is that simple care and inexpensive maintenance processes can keep your septic system running for decades. 
Road Maintenance 
Most rural homes are located on dirt roads or roads that are shared by neighbors. Although it is an unavoidable necessity of living in a rural area, homeowners should be aware of road maintenance expenses.  Often you may find that these expenses can be split with fellow residents which is helpful.
Easements 
Easements on rural properties are not always at the top of your mind before purchasing, but certainly needs to be explored. Gas or electric companies may have a right of way access for maintenance purposes that could impact the use of or even the privacy of the property. Additionally, a survey may also be helpful to show exact location of easements and determining legal and physical access. Be sure to check with your local government agency for any recorded property easements.
Agricultural Tax Exemptions 
Next, find out if the property has an existing agricultural tax exemption. This can save thousands in property taxes and is most beneficial if you plan on using the property for income potential like raising cattle or growing citrus. 
Zoning Laws 
It is important to determine the property's zoning type to be sure you understand what you are legally permitted to use or not to use the property for. This could be a huge loss if you plan to use the property to raise cattle and the zoning law says it is not allowed.  Also you may want to look into the uses of the neighboring properties. Rural areas can often include landfills, commercial gravel pits and industrial businesses. 
Exclusions 
Once you find the perfect home ask the Real Estate Agent to find out what is included. The seller may decide to take their portable shed, equipment or feeders with them. Fencing could even be removed. Don't assume it is included with the property. Make sure you get details of what is included in the sale.
Costs
Finally, make sure you take all necessary costs into consideration.  You may need to purchase a tractor to mow the property, a 4 wheeler or even install a fence. Its best to lay out all your needs so you can decide if it is for you or not. If possible, try to factor in costs that you may have in 5-10 years to plan ahead of possible big expenses such as installing new plumbing, new driveway, etc.
All in all, a rural lifestyle can be an amazing experience for you and your family. Once you find the perfect property, please remember to call our experienced loan officers, 863-682-4117. NMLS##685850
Back To Blog