It Pays to do Business with Farm Credit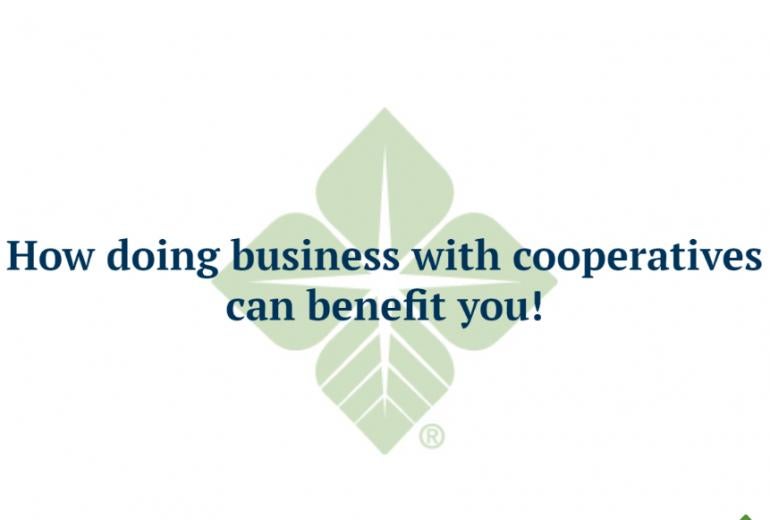 Imagine getting a competitive upfront rate on your loans—and then getting 18 cents back on every dollar you paid in interest for the year. Seem impossible? Not with Farm Credit.
Farm Credit operates as a cooperative, which loosely defined means a group of people united to meet a common need through a jointly owned business. For Farm Credit, being a cooperative means our customers own us and are eligible to share in the profits each year. The nationwide Farm Credit System is comprised of 68 member-owned lending institutions called associations. Each association operates independently under the Farm Credit umbrella, and each distributes profits to its members through a profit sharing program known as "patronage."
In 2019, Farm Credit of Central Florida– which serves thirteen counties including  Brevard, Citrus, Hernando, Hillsborough, Lake, Pasco, Pinellas, Polk, Orange, Osceola , Seminole, Sumter  and Volusia – averaged a 17.88 percent return to customers from its annual profits. To date, that's a healthy return of profits – $173.5 million in cash to be exact – to members that has a profound impact on the communities in Central Florida.
Patronage "is an example of dollars put to work in our agricultural industry and rural communities as a result of strategic vision and focus on efficiency, with a team of people who care about the customers and communities they serve in a globally competitive environment," according to Dr. Dr. David M. Kohl, professor emeritus of Agricultural Finance and Small Business Management and Entrepreneurship at Virginia Tech.
The impact of patronage nationwide is enormous. Farm Credit members have come to rely on patronage checks year after year as a means of effectively lowering their already competitive interest rates.
While all associations share profits with their members, because they operate individually, each has its own formula for computing the disbursement of profits. At the end of the fiscal year the Board of Directors of each association analyzes the financial position of the cooperative to determine whether the association is sound enough to pay a patronage dividend. If so, the association retains a portion of its profits from the previous year to keep the association strong and financially healthy and then returns the remainder of the profits to its members.
There is a reason Farm Credit's trademarked signature is "We put our profits in YOUR pockets!"(R)
When you get a portion of your interest returned to you each year – and then spread that money throughout your community by purchasing goods and services locally – it becomes a never-ending cycle that serves each point it touches. It's the cooperative way. It's the Farm Credit way. And YOU reap the benefits of the cooperative way of doing business.
Farm Credit provides financing for:
Land purchases
Farm and land improvements
Home construction and purchases
Production agriculture
Operating expenses
Equipment
Buildings
Livestock
To get more information visit us at www.farmcreditcfl.com or call us at 863-682-4117.
Back To Blog