Apiculture Crop Insurance Policy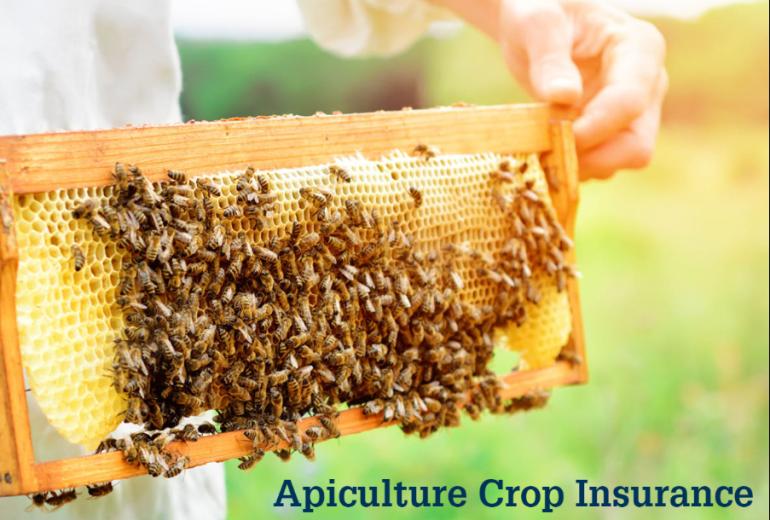 The apiculture crop insurance policy provides a safety net for beekeepers' primary income sources—honey, pollen collection, wax, and breeding stock.
Beekeepers can purchase insurance protection against these production risks to their operations. The Rainfall Index is used in the determination of coverage costs and loss payments.
Since these systems include different types of plants or crops and often mixtures of different species, each with different growth habits and seasons, vegetation greenness and health, rain requirements, and other climate conditions necessary to maintain plant growth over extended periods of time, the Apiculture Pilot Insurance Program (API) uses rainfall indices to estimate the local rainfall and plant health.
This program's coverage is based on the Rainfall Index for a geographical grid (approximately 17x17 miles at the equator) system and 2-month time periods called index intervals. Select a coverage level (trigger point), protection factor, grid location, and at least two separate index intervals where you will place the number of colonies to be insured. The amount of coverage, premium, and any possible loss payments will be calculated using National Oceanic and Atmospheric Administration Climate Prediction Center (NOAA-CPC) data for the grid(s) and index intervals that were previously chosen to insure. When the final grid index falls below the "trigger point," the result is a loss payment.
This insurance coverage is for the single peril of lack of rainfall. Coverage is based on the experience of the entire grid. It is not based on individual farms, ranches, or specific weather stations in the general area.
The Apiculture Insurance (API) is available in the 48 contiguous states with the exception of grids that cross international borders. For more information on this policy see the USDA RMA fact sheet.

Contact us today to get started, the deadline of December 1st is fast approaching.
Back To Blog