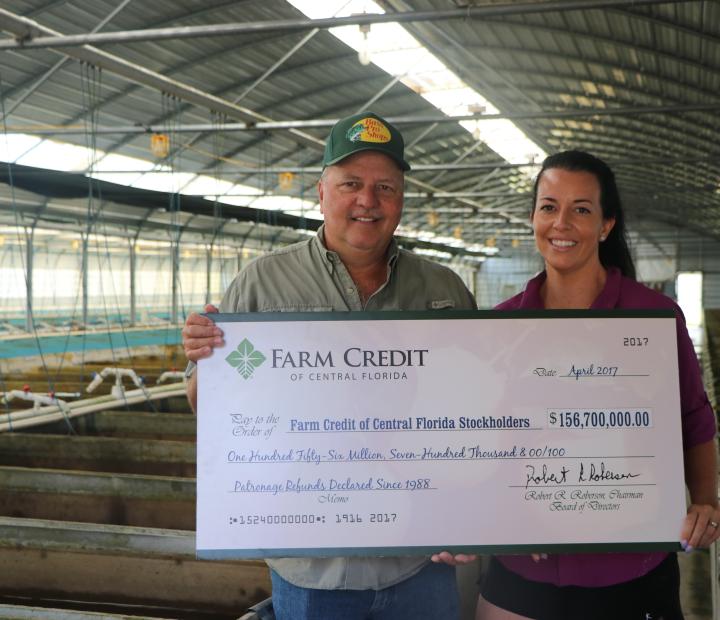 DOES YOUR LENDER SHARE THEIR PROFITS WITH YOU?
At Farm Credit of Central Florida, We Do Things Differently!
Whether you are looking to refinance your term loan or need additional money for operating expenses, Farm Credit of Central Florida can help! By doing business with us, you become a member of our cooperative, allowing you to enjoy all the benefits of a cooperative, including the opportunity to share in the association's profits. Give us a call today at 866-341-8218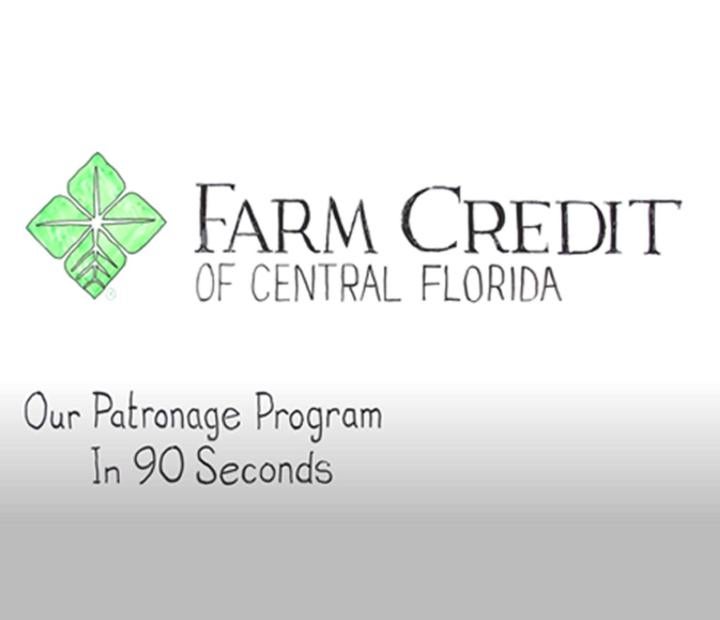 Watch Video
Want to learn more about patronage and why you should do business with us?
Watch this 90 second video about how patronage works!
Still have questions about patronage? Click here to review Patronage FAQ's
Have questions? or ready to get started?
We would be happy to discuss your needs in greater detail. Please provide your information, and one of our loan officers will be in touch shortly.