Comparison of FHA, Conventional and VA Loans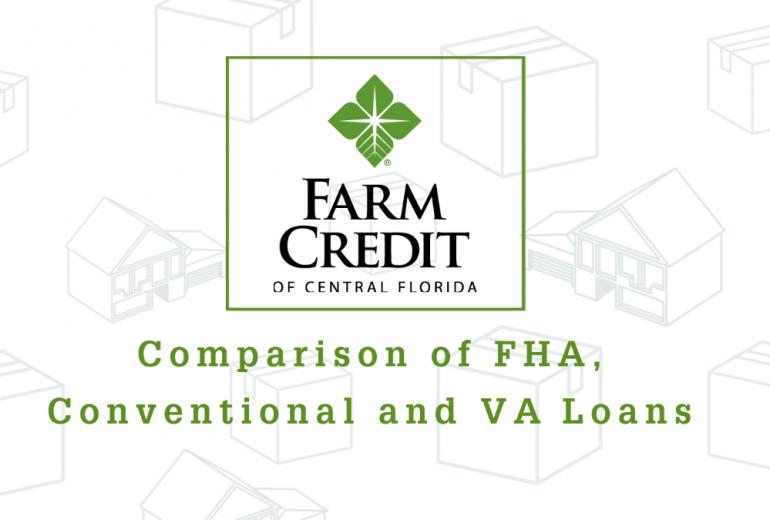 The process of buying and financing a home can be an overwhelming task, especially for first time home buyers who have never gone through the process of obtaining a home loan before and don't know what options are available.
Understanding the types of financing options available can reduce the stress and make the process more enjoyable. Having a general understanding of your financing options is especially important when the time comes to put in an offer on a home.
There are three major mortgage loan options, Federal Housing Administration (FHA), VA and Conventional. The type of mortgage loan that you choose can affect your down payment, interest rate, closing costs and monthly payment. Here is a brief comparison of each to consider when looking for the choice that best fits your financing needs.
FHA Loans
Anyone can apply for an FHA loan. FHA loans are very popular amongst first time home buyers. The reason for this is because of the low down payment requirements. FHA loans are designed for home buyers with limited assets and less than perfect credit. In fact, borrowers with credit scores as low as 500 may be eligible. FHA loans are issued by private approved lenders and guaranteed by the Federal Housing Administration. There are several advantages to FHA loans because they are insured including
Competitive Interest Rates
Low down payment & closing costs
Fixed or adjustable rate loans
Allows for a variety of terms- 15 & 30 year terms being the most common
Less than perfect credit score
Can borrow up to 96.5% of the value of the home
Can only be used to purchase owner occupied property
Lower maximum loan amount
One drawback of the FHA loan is the Mortgage Insurance Premium (MIP), which helps protects the lender from loss when a borrower is unable to repay the loan. The Federal Housing Administration (FHA) draws from the fund to pay lender's claims when the borrower defaults.  
Conventional Loans
Conventional loans are much more common and are the most widely used mortgage type.  Unlike FHA, conventional loans are not government backed loans. For this reason, these loans are more difficult to qualify for compared to FHA or VA.  You must have good or excellent credit.  A down payment of three percent of the purchase price is required and to avoid Private Mortgage insurance (PMI) at least 20% is required.  If you default on the loan the mortgage insurance company makes sure the lender is paid in full. Overall conventional loans have several features that make it a great option for most people.
Low interest rates
Fast loan processing
Multiple down payment options, starting as low as 3% of the home's price
Various term lengths on a fixed rate mortgage, ranging from 10 to 30 years
Reduced private mortgage insurance (PMI)
Higher maximum loan amount
Can be used to purchase primary residence, investment property or vacation home
Veterans Affairs Loans
VA loans were created in 1944 by the U.S. government and are available only to Veterans, Service Members and select military spouses. The program was setup to help those returning service members purchase homes without needing a down payment or excellent credit. VA loans are guaranteed by the U.S Department of Veterans Affairs (VA). Generally, the loans are financed by private lenders. According to the Veterans United website, qualified veterans with their full VA loan entitlement can borrow as much as a lender is willing to extend, all without a down payment. The VA loan limits only come into play for buyers with less than their full entitlement, either because they have one or more active VA loans or because they've lost a previous one to foreclosure. To be eligible one must have satisfactory credit, sufficient income to meet the expected monthly obligations and a valid Certificate of Eligibility (COE).  These loans can be obtained through a lender of your choice once you obtain the COE.
At Farm Credit of Central Florida, we provide financing for farms, land and homes. For more information visit us at www.farmcreditcfl.com or call our experienced loan officer, Vonda Fulwood at 813-719-7341.
NMLS#685850
NMLS#688640
Back To Blog